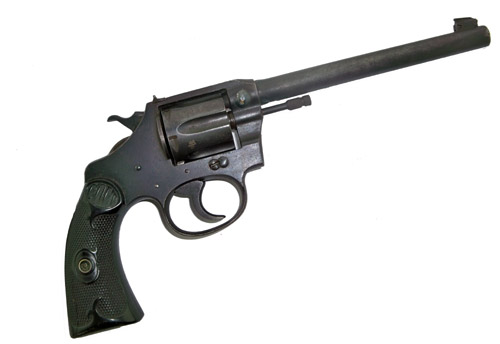 Colt Police Positive Cal .22

Manufactured around 1910-1925. Deactivated Feb 2001. 6-inch Barrel. Adjustable front and rear sight. Original Colt grips (R/H grip with small crack, but complete). Original blueing marked on top of the Barrel; " Colts PT. F,A MFG co HARTFORD, CT. U.S.A PAT'D Aug 5 1884, June 5 1900, July 4 1905" And on the side of the Barrel "Police Positive Cal .22." Early London proof marks. Serial number 13277, matching serial marks.
In good original condition, retaining much original blueing. A fine collectable piece.
Price: £325.00 + £10.00 P&P