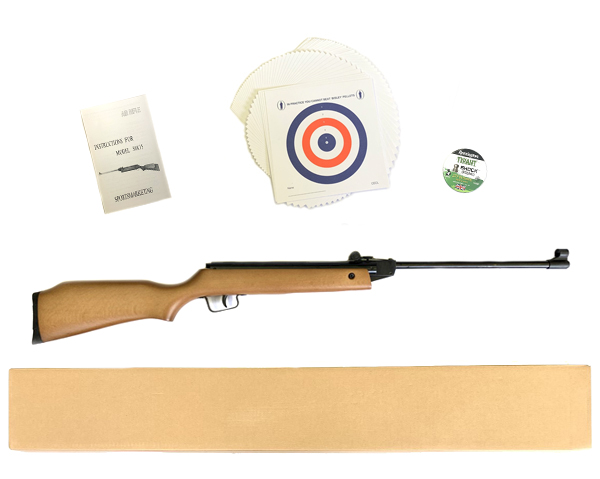 .177 Junior Model 15 Package

Ideal for the beginner (with strict adult supervision of course!). Excellent for shooting with a muzzle velocity of between 510 and 590 feet per second.
Basic features: Auto safety catch, barrel length: 370mm, overall length: 920mm, total weight: 2.5kg.
Supplied with: 500 x Remington TYRANT Shock .177 Pellets and 50 targets.
Price: £79.00
Junior Extra's:

Gun slip £12.50 / Express Gun Oil £5.00