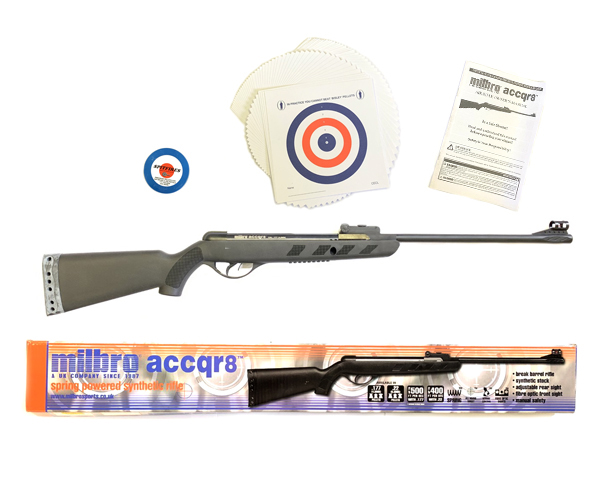 Junior Milbro AccqR8 Air Rifle Package

A true lightweight Air Rifle, polymer stock, safety catch, adjustable rear sight, 'fibre optic front sight' (rear sight has 2 x green inserts and the front has 1 x red, in the daylight these glow and make aiming the rifle much easier).
Rifled barrel for accuracy. The package comes complete with ''Air Rifle owner's manual'' detailing all the safety requirements for the safe use and operation of the Air Rifle. The receiver of the Air Rifle is grooved to accept telescopic sight. Supplied with 50 targets and 500 x .177 Spitfire load air gun pellets.
Price: £89.00
Junior Rifle Extra's:

Gun slip: £12.50 / Express Gun Oil £5.00