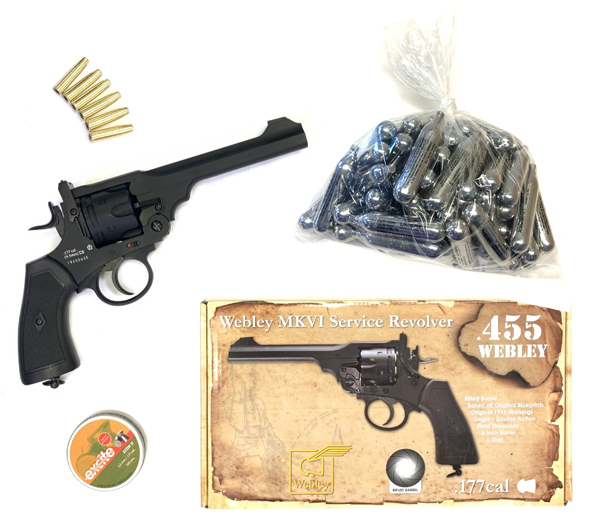 WEBLEY .455 MK VI Service Revolver Package

.177 Cal, Co2 powered. This revolver is based off original Blueprints with original 1915 markings. It fires single or double action and is field strippable. 6" Rifle Barrel. Comes complete with 6 rifle cartridges and will fire standard .177 Airgun pellets.
The package comes complete with 500 x .177 pellets and 50 x Co2 capsules.
Prices: Standard black £215.00, War finish £225.00 or Silver finish £235.00
Revolver extra's: Canvas holster, authentic design, khaki finish £28.00