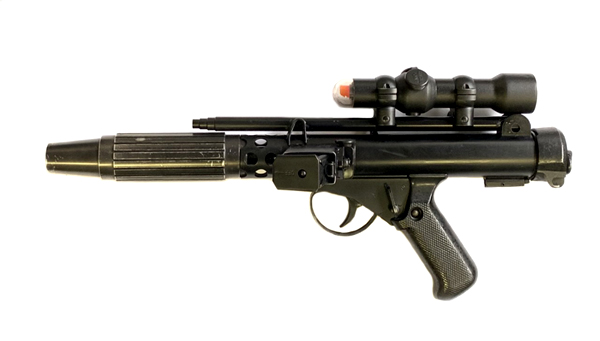 Sterling Deactivated "Pistol"

Serial number KR3509 fitted with a genuine single point sight, moving trigger and fire selector lever.
The magazine is detachable. A perfect gift for May 4th! (May the fourth be with you!)
This is not a "mock up" pistol or replica sight, they are both real, the pistol is deactivated and comes complete with a deactivation certificate.