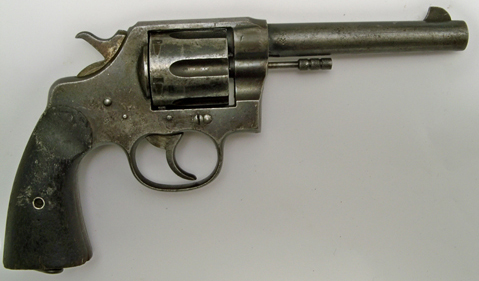 Colt New Service Revolver Cal.455
The Colt New Service Revolver was used extensively by both Great Britain and the United States during the First and Second World Wars. In Britain, it was designated "Pistol, Colt, .455-inch 5.5-inch Barrel Mk. 1". About 60,000 were supplied to the UK and Canada during the First World War, and it was reported to have been very popular among the officers, some of whom bought their own. It chambered the .455 Webley cartridge, a.k.a. .455 Eley, for interchangeability with standard issue Webley revolvers. Its official status was "substitute standard". It was also issued as substitute standard during the Second World War.
This pistol has a 5.5 inch barrel and is supplied complete with London Proof House certificate.
Price: £495.00 + £10.00 p&p