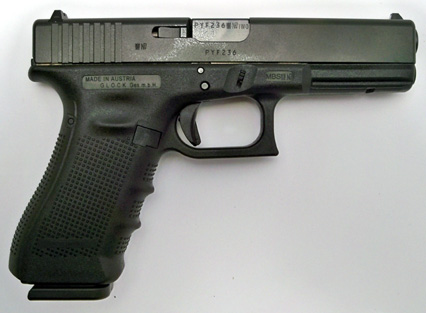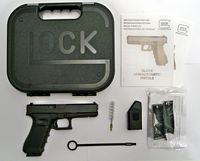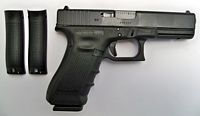 Glock 17 Gen 4

A rare oppertunity to purchase the very latest model of this iconic pistol. The generation 4 model has the latest ergonomic frame shape, has built in tac-rail and comes with detachable grip adjusters so it can be tailor fitted to a wide range of hand sizes.
The model 17 pistol is used worldwide and is extensively used by the British police force. Its high capacity magazine can hold 17 x 9mm rounds and it has a reputation for being one of the most reliable pistols ever produced. Made from the most resiliant of materials and coated in the most durable of finishes it will handle almost any level of abuse.
This pistol is deactivated from new and comes complete with carry box, cleaning rod and brush, magazine charger, two grip adjusters and instruction manual.
Price: £950.00 + £10.00 p&p